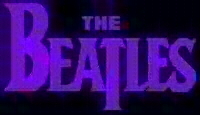 I Read the News Today, Oh Boy!

Sir Paul McCartney, despondent over the death of his wife, has formally closed his fan club, based in Essex, England.

Capitol Records released a solo album in November by Linda McCartney called "Wide Prarie." Completed shortly before her death, the 16-track set will contain 13 of her original compositions. She sings all lead vocals, and the album features Paul and their son James on guitar, while Paul produced the album himself.

Yoko Ono has released "The John Lennon Anthology," a collection of John's work much like the "Beatles Anthology" that caused a semi-revival of Beatlemania in 1995.

Sean Lennon, 23, is quoted as saying, "People still haven't gotten over The Beatles yet, which is amazing to me. They're still waiting for them to get back together or something. It's, like, so pathetic." He continues, " A lot of kids from our generation don't know Beatles music at all, which is cool. Why should they? It's old, and there's more important music now. Hip-hop is more important than the 60's sh.. Basically, I am trying to get rid of all The Beatles fans, because I think they're going to destroy my career. I think it's more important to appeal to kids who've never listened to The Beatles, and then I can establish my own audience. Then they can grow up and we're adults in the world. My dad will just be my dad."

Paul McCartney's eldest daughter, Heather, has begun promotion in the U.S. for her line of housewares that have an overt Southwestern flavor. She and Paul were recently in the United States to introduce Heather's wares to the public

Paul McCartney was inducted into the Rock and Roll Hall of Fame on 15 March 1999. The "Class of 1999" also included (among others) Bruce Springsteen.
Trivia Question for this week
When John Lennon was five years old, his father came to Liverpool and picked him up for their first visit. He didn't plan on returning the boy. Before his plans were foiled, where did he plan on emigrating? In addition, where did their visit take place?
If you know the answer to this question, please e-mail me and put "Trivia Question" in the subject line.

Click to e-mail your answer!

Get Back to The Bathroom Window